From Ms. to Mrs.
I wish I had learned some lessons a long time ago, but then again that is life, right?  Life is full of surprises – both great and sad ones.  However, if you can share these moments with someone special, life becomes a bit more at ease.  One smart lesson I have learned is that relationships are NOT simple.  They are not certain, nor are they stagnant.    Instead, they're an inquisitive...
"This being human is a guest house. Every morning a new arrival. A joy, a..."
– Rumi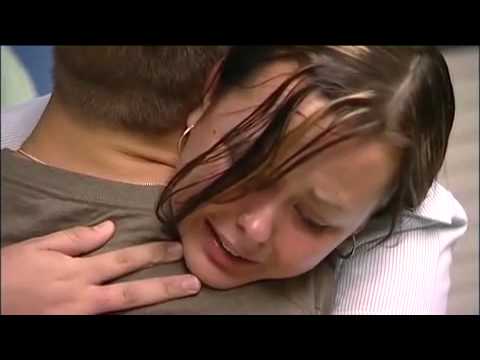 March Madness
Hearts. Pounding, excited, breaking, racing, failing, loving, aching, jumping, scared, beating, and pumping hearts. March is one interesting, fun-filled, enormous, crazy party!  For me, it has been a month that includes Saint Patrick's Day, Spring Break, my cousin's wedding, Navroz (Persian New Year), unusual surprises, and of course the NCAA Basketball Tournament.  Although, my longhorns...
"Being hard to forget > Playing hard to get"
60 Days? 61 Days? It Doesn't Matter From Now On…...
I woke up to 60 roses.  Each rose being a different color, a different scent, a different look.  Each rose representing the beauty of every day, these past 60 days.  I am honestly not a big fan of flowers (waste of money and they die anyway), but the thought process, the love, and the significance of these 60 beautiful flowers represent the dynamic transformation in my life.   My life has been an...
Happy Happy New Year!
I wonder how life would be if we lived with no fear, no doubt, no worries, and no insecurities.  What if we said yes to every opportunity, every chance, and every moment that crosses our path?  I wonder. I wonder what would happen if I just went for it.  Listen to what my heart is feeling, not over think and block my mind from speaking, and follow my gut and just do it.  The greatest lesson I...
It's Business… and it is Personal
Trust is such a fragile thing.  When working in a business environment, most people forget that every relationship, even a business one, is based upon some aspect of trust.  The financial world can be very complicated, and for someone interested in business, more particularly in investing, do your homework and do it well! Investing is actually a simple term.  It means putting your money to work. ...
Have Your Cake... and Eat It Too!
Earlier today, I was trying to plan a vacation.  I ended up searching a map on line to visually see the world and all the places I wanted to visit.  The map really guided me to figure out where my next destination should be.  Then I also realized how bad my geography skills are, and those who know me so well may know that I'm not the best at directions.  Maps, GPS, and my phone are crucial in my...
Miracles Do Happen... Happy Mother's Day!
History is largely told about great people doing great things.  For most of us though, life is not made of big things, but small moments.  With every small choice, every small decision we are defining ourselves.  Are we proud of ourselves or disappointed by who we have become?  Life rarely turns out how it is planned.  At least for me it has definitely been one roller coaster ride after another. ...
"We all smile in the same language"
Giving - Thanks - Giving #25
Do you see your cup as half full or empty?  Many people randomly ask me this question or refer to this example to prove something.   Some say, if you see the glass half full, it's a sign of being positive.  However, if you see it half empty, maybe you are focusing on what is missing in your life and are being pessimistic.   How do you see your cup? When asked if my cup is half-full or...
The Seven Wonders of the World #23
I love working with students and people in general.  It amazes me on how different everyone is.  People's outlook on the ideas, thoughts, and the world can vary.  To show what I mean, I share this unique and inspiring story. A group of students were working on an assignment given to them at school.  They were asked to make a list of what they considered to be the Seven Wonders of the World. ...
Mr. Dog
Growing up, I've never really been a pet person.  Never had any, never was around anyone that had any, and still today don't think I would have any.  Actually wait… I did have a beta fish once.  He only lasted a few days though.  I didn't clean his bowl, and one day he was floating backwards and my dad decided to throw him down the garbage disposal.  It was quite sad now that I think about...
Count Your Change #19
Last month, I embarked a 30 day challenge, and with much dedication, discipline, and hard work, I accomplished this journey.  In return, I had to ask myself if it brought any changes in my life, and indeed it did.  Now, how long these changes last I don't know, but I hope that I can take a few lessons learned forever.  A time comes in your life when you finally come to a point, where enough is...
Jigsaw Puzzle... Fall Into Place!!! #16
I can honestly say that my life has been the busiest (to say the least) these past few weeks.  With a new baby in the house, a family full of demands, two new business ventures, and two very long/tough battles coming to an end, I finally had a crazy realization.  Life is not bad.  It is actually quite great!  It's good to experience life than to waste the majority of your time on useless...
"Reach high, for stars lie hidden in your soul. Dream deep, for every dream..."
– Pamela Vaull Starr
Lost? #13
Spending some time with an old friend got me thinking…. They say that sometimes the people you meet on the steps up to success, you meet some of the same people going down those steps.  It feels so weird to think about the relationships you have had in your life.  Relationships you leave behind without thinking when moving on with your life.  Relationships you leave behind due to...
The Son of God, the Birth of J.C. #12
Whether you are Muslim, Christian, Hindu, Jewish, Buddhist, Sikh or whatever you describe yourself as, I think we are all children of God.  I am happy to share that on August 25, 2010, at 12:45 p.m. a new baby boy was born, Jamil Chagani. I would like to take this moment to share, how much I love him.  Family has always been a priority of mine, and those of you who are very close to me...
That "Time of the Month", That "Time of the Year"...
Every human being, in my opinion, has a "time of the month".  Yes, both men and women.  (I'm sure I will discuss this at another time somewhere)  However, we all know and are familiar with women and their "time of the month".   I always wonder, during these times, should women be excused for certain things?   ***Disclaimer:  I am NOT on my "time of the month", and would never share that with...
Operation "R": Day Freakin' Seven #10
I can't believe it is only the seventh day, when it feels like forever. (okay exaggerating a bit)  I am surprised to say that fasting has been the easiest part, (minus my thirsty tantrums) but with some dedication and hard, hard, hard, yes hard work, I have stayed away from my two temptations.  I actually have overcome one of them (chocolate), but the other really depends on who...
"After forgiveness, comes love. In your heart and spirit you are a beautiful..."
– Steve Connor
I Forgive You #8
You know what bothers me?  Something I'm getting quite sick and tired of doing?  It is forgiving people for their continuous and horrible wrong doings.  Is this a waste of time? All day, every day, all I hear is annoying people feeling bad and asking others and/or even God for forgiveness for their sins. I'm sure God has put up with it, and even encouraged it for far too long. ...
One Secret of Life #7
Are defeats necessary?  I keep asking myself this question over and over again. Although I may not know the answer to that, I did find one secret to life. It has only been three days and it's been tough. Guess what the easiest parts of my days are?  I'm sure you never thought I'd say it, but it is abstinence from food and drink.  (Now it is only day 3… so don't...
The "Sweets" of This Special Month #6
Many people don't know, but I was actually NOT born in the United States.  Yes, some people may call this being a "fob", and some people may call it having more culture.  Whatever you want to call it, I know for sure I have a lot more culture, values, and "Indianness" (yes I made up that word) in me.  Although I have lived in the USA since age four, which is...
What a Difference 30 Days Can Make... #5
Is my life being lived in accordance to the principles and values I truly believe in? Is there anything I have done in the past for which I need to seek forgiveness? Are the big decisions I am making in my life ones that will keep me from hurting anyone? These are some questions that constantly run through my mind. My mom always says, "If you really want to make a habit of something,...
Invictus #4
Out of the night that covers me, Black as the Pit from pole to pole, I thank whatever gods may be For my unconquerable soul. In the fell clutch of circumstance I have not winced nor cried aloud. Under the bludgeoning of chance My head is bloody, but unbowed. Beyond this place of wrath and tears Looms but the Horror of the shade, And yet the menace of the years Finds, and shall find, me...
Mirror, mirror on the wall… When the image clears,...
Would you date yourself? Many of us get frustrated with dead-end dates and never finding the soul mate we want. We fuss and fret and often get so caught up in our loneliness that we forget one of the real secrets to successful dating: Before you can find a soul mate, you have to be your own soul mate. Would you date yourself? Now that's a startling question for singles to ask yourselves,...
Soul Mate #2
People think a soul mate is your perfect fit, and that's what everyone wants. But a true soul mate is a mirror, the person who shows you everything that is holding you back, the person who brings you to your own attention so you can change your life. A true soul mate is probably the most important person you'll ever meet, because they tear down your walls and smack you awake. But...
New Beginnings #1
Have you ever wondered, if someone dissected your brain and could really figure out your thought process, what would they find?  I wonder and search (a lot) for answers to life, our being in this world, the purpose of each and every little thing, and most of all, when it ends, then what?  After much deliberation, I finally decided to put my thoughts into words, and my words into what is...